Limited Edition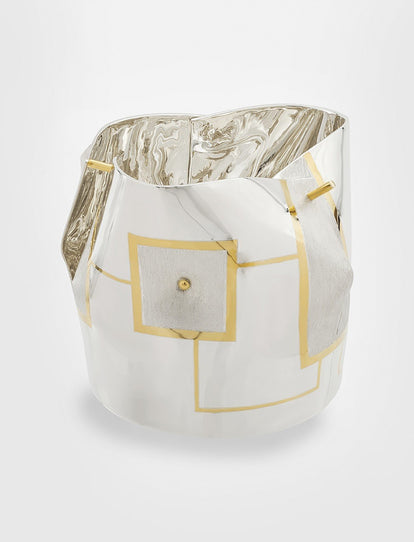 Vasija reveals master Pérez's passion for creating pieces that become stories.  Vasija is a work of Art Object made by TANE and Gustavo Perez. Born in Mexico City, he studied at the School of Design and Crafts, then acquired a scholarship to study at the Saint Joost Academy in Breda, Holland in 1982 to spend years dedicating himself to ceramics for utilitarian objects. This first trip to Holland opened the doors of Europe and its creators. More and more his style of drawing ceramics is defined, which creates art objects. Back in Mexico he built his own workshop. His work is characterized by a fundamental dedication to the creative possibilities offered by the potter's wheel. Vasija is a work faithful to his style where he evolves from pottery to sculpture.

TANE is proud to be the first-ever Latin American brand named Officially Certified Member of the Responsible Jewelry Council.

TANE operates with ethical, social and environmental responsibility, leading change and building trust.
Not available
We will send you an email once the product is available. Your email address will not be shared with anyone else.