We are very excited to introduce Diamantes por TANE, and we are sure you will love our designs as much as we do!
As we are 100% committed to sustainability, we only work with lab-grown diamonds, making TANE Mexico 1942 one of the first established jewelry brands in the world to present jewelry collections that combine silver with lab-grown diamonds.
Besides sustainability, we also care about transparency, which is why we provide detailed information about our Diamond-journey.
LAB GROWN VS MINED DIAMONDS
Chemically, physically and optically, they are identical, they're just created in a different environment.  Diamonds mined from the earth are believed to have formed around 1 to 3 billion years ago, approximately 90 miles below the surface. Carbon dioxide was exposed to extreme temperatures (1093+°C) and extreme pressure, then the diamonds were moved from the core to its crust by a series of volcanic explosions. Lab-grown diamonds however, have been manufactured using conditions that mimic the natural process, so the carbon is still subjected to high temperatures and high pressure but in a controlled environment so there are no unexpected pyrotechnics and explosions involved.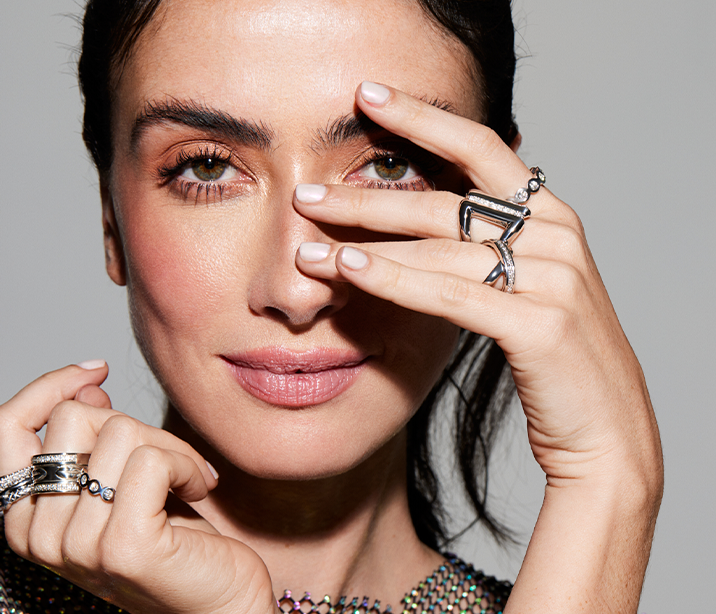 HOW TO DIFFERENTIATE LAB GROWN FROM MINED DIAMONDS
Lab-created diamonds have all the same physical, chemical and optical properties of a mined diamond. The only way to see a difference is with a special machine that has been developed to see the structure of the atoms. Because of this, GIA, HRD and IGI labs are now grading both lab-made and mined diamonds in exactly the same way.