The Backgammon Edition
A trunk, that once unfastened and opened, reveals a curated selection of exquisite items—a tribute to the unparalleled spirit of tequila and the exhilarating game of backgammon. It symbolizes a celebration of extraordinary moments meant to be shared, set in the ambiance of an evening with cherished friends or beloved family. Casa Dragones Joven Tequila takes center stage, accompanied by the joyous sounds of laughter and the camaraderie that flourish around a lively game of backgammon.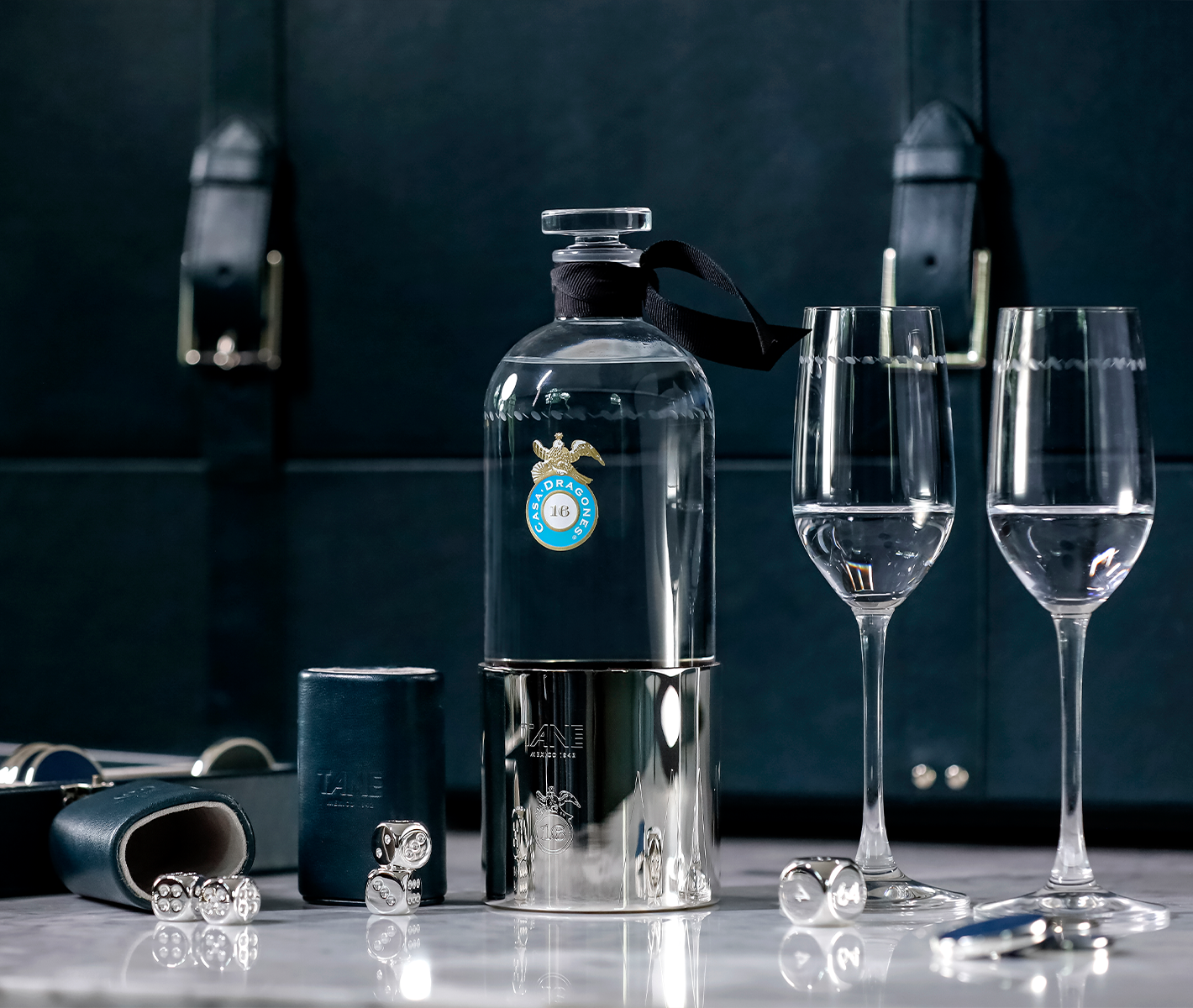 Passion for excellence
TANE and Casa Dragones join forces once again to celebrate the unmistakable bonds that unite both houses. Their undeniable passion for excellence, keen eye for details and devotion to artisanal techniques that transcend time are reflected in every inch of their latest collaboration, creating a powerful alliance between two creative universes that intertwine to create a unique experience.