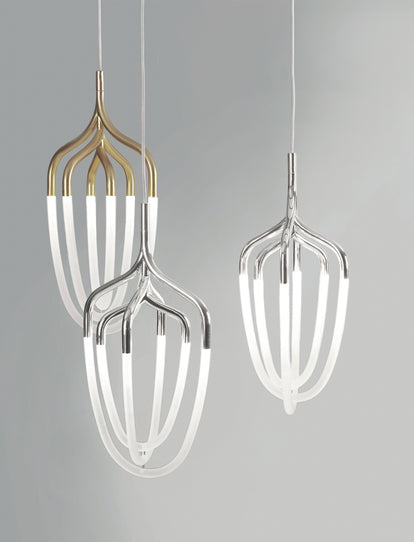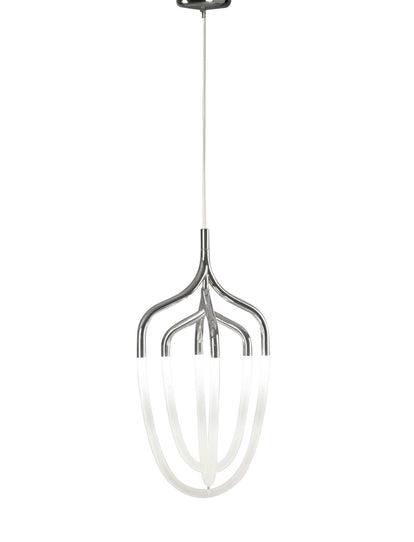 Sterling silver is the most reflective metal in the world. It is therefore the perfect material to consider for the creation of lighting objects. Bodo Sperling wanted to highlight the beauty and natural luminosity of the material and the environment that frames the piece through a play of concave and convex shapes in the designs.

The collection of lighting objects designed by Bodo Sperling for TANE includes the Hadron lamp, a contemporary piece that works equally well in modernist or period settings, whose design is influenced by more traditional lamps. The lamp forms fluid combinations of targets and half rings illuminated with LED lights. line_jumpThe light comes from a line of 6 LEDs that brings each of the tubes where the acrylics start, which can be easily changed if they melt. It has a cable of 3 meters and 110 volts. The installation is like any other and can be adapted according to the desired height.

TANE is proud to be the first-ever Latin American brand named Officially Certified Member of the Responsible Jewelry Council.

TANE operates with ethical, social and environmental responsibility, leading change and building trust.