Limited Edition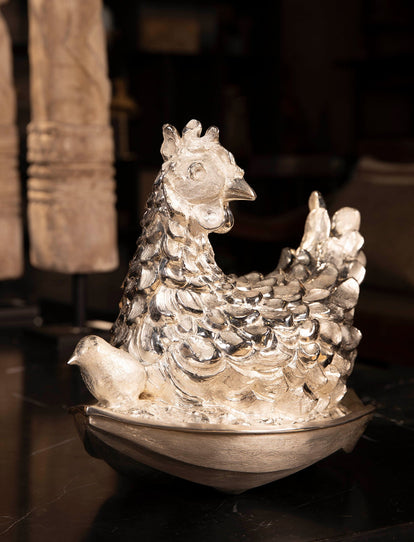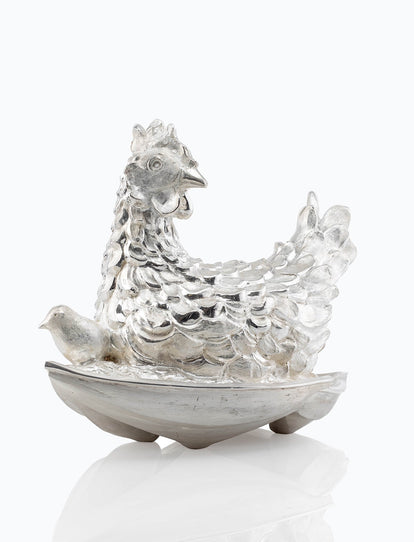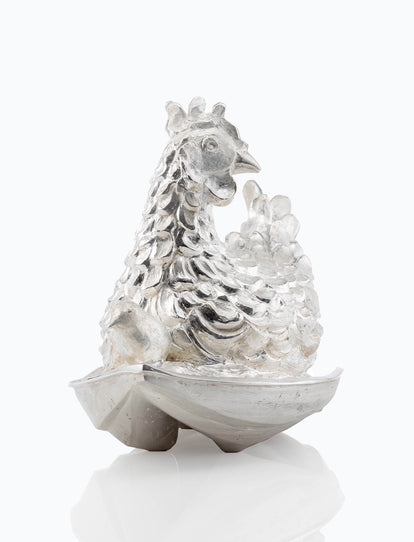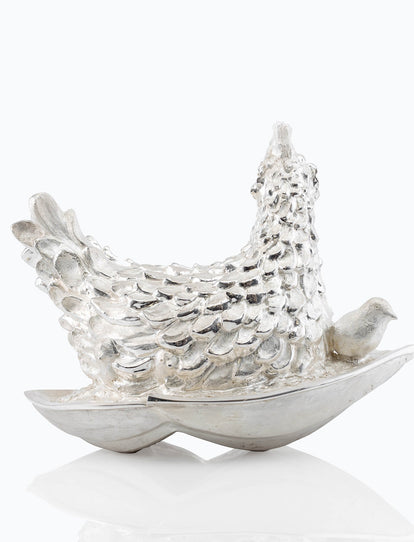 An unmistakable emblem of TANE is its Gallos, a symbol of fight, pride and transcendence in the national imaginary. Designed in 1961 from Pedro Leites' sketches in the Cuatro Caminos palenque, in 2021 TANE celebrates the 60th anniversary of the iconic design through six new unique editions: six new interpretations of the Rooster from the vision of six artists and creatives who, like the TANE Gallos six decades ago, today shape Mexico's creative scene. 

For this celebration we invited the artist Yolanda Paulsen. Her proposal of the Rooster is figurative in nature; it abounds in the detail of the shapes and textures that define each feather in volume to give life to a hen fully elaborated in .925 silver. Thus, she creates a reinterpretation of the icon in today's world: the feminine and maternal spirit that the artist considers fundamental in the new chapter of TANE Roosters. This work is a unique piece, made in Mexico.

TANE is proud to be the first-ever Latin American brand named Officially Certified Member of the Responsible Jewelry Council.

TANE operates with ethical, social and environmental responsibility, leading change and building trust.
Not available
We will send you an email once the product is available. Your email address will not be shared with anyone else.