Limited Edition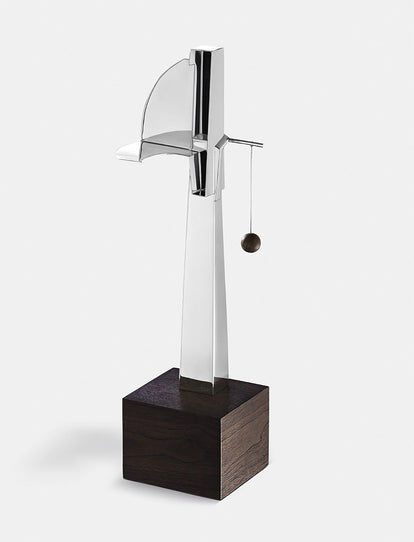 Mirada Suspendida is a work of Object Art made by TANE and Manuel Felguérez. Born in Zacatecas, Mexico, in the year 1928, he is an important Mexican artist, pioneer of abstract art in our country. A fundamental member of the Generation of Rupture, his work focuses on the theoretical and practical study of the spectator's relationship with the functioning of colors and forms. He studied at the National School of Plastic Arts - San Carlos Academy - of the UNAM, at the National School of Painting, Sculpture and Engraving, "La Esmeralda", at the Académie de la Grande Chaumie?re and the Academie Colarossi in Paris thanks to a scholarship from the French government. Felguérez's formation of style and images is closely linked to the various movements in Europe, such as incorporating geometric-constructivist, informalism and abstract expressionism that were exhibited in his first formation. He has fused these elements into his own style. His work often contains basic geometric figures such as circles, triangles, rectangles and squares, in combinations to form his own "language".

TANE is proud to be the first-ever Latin American brand named Officially Certified Member of the Responsible Jewelry Council.

TANE operates with ethical, social and environmental responsibility, leading change and building trust.
Not available
We will send you an email once the product is available. Your email address will not be shared with anyone else.