New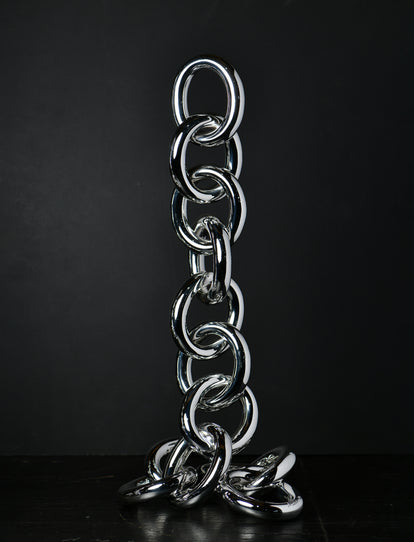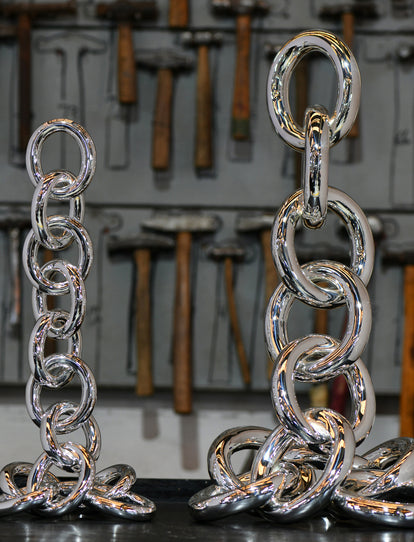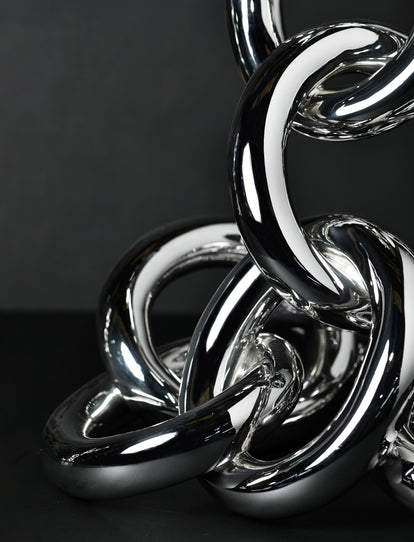 | | |
| --- | --- |
| Dimensions |  Front 6.2'', height 17.9'' |
| Metal | Sterling Silver |
| | |
Irida by Xawery Wolski is a collectible from TANE's Objet D'Art Collection, crafted in sterling silver and presented in a series of 24 strictly numbered and limited editions. 

Irida takes its name from one of the Greek mythical entities in charge of bearing messages between gods and human beings. Through this sculpture, Wolski captures the essence of this mission in a series of links suspended in the air as if defying the laws of gravity and physical principles; and thus materializes the connection between universal planes, where the divine and human, heaven and earth, past and future intertwine. 

Sterling silver, TANE's hallmark, turns each link into a mirror that reflects our own curiosity and invites us to delve into the mysterious recesses in Xawery Wolski's work. 

TANE is proud to be the first-ever Latin American brand named Officially Certified Member of the Responsible Jewelry Council.

TANE operates with ethical, social and environmental responsibility, leading change and building trust.
Not available
We will send you an email once the product is available. Your email address will not be shared with anyone else.