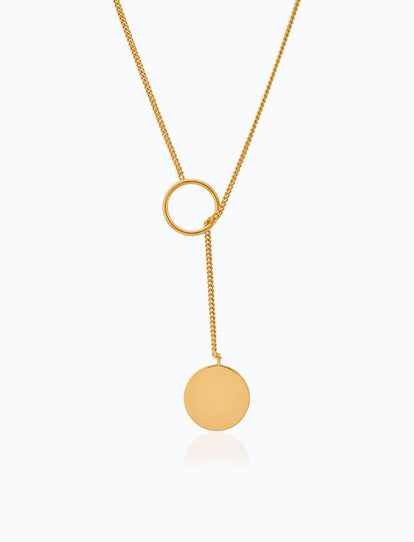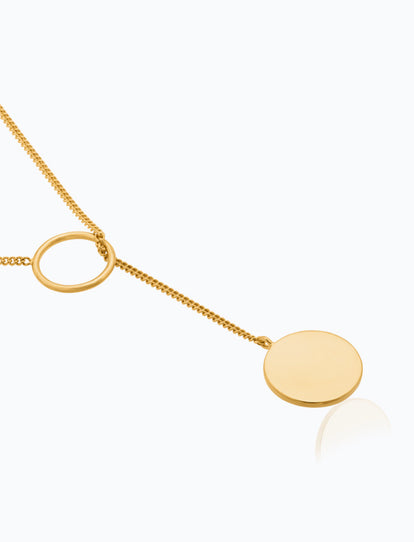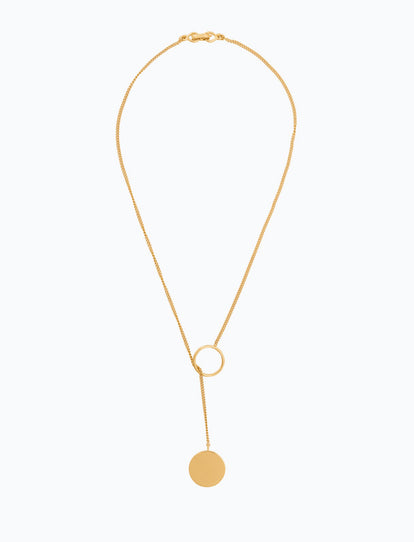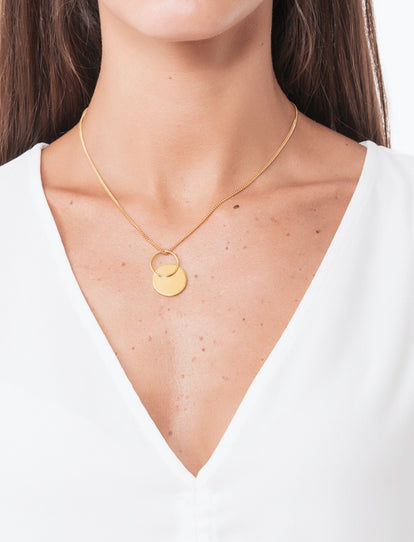 | | |
| --- | --- |
| Dimensions | 0.98" by 0.78 long and chain measuring 16.5" |
| Metal |  18K yellow gold |
| Code |  02050200037 |
| | |
Inspired on the perfect intersection of Sun and Moon, this charm is inspired on this natural phenomenon, made in 18k gold. Overlapping gold circles are inspired by the constant movement of the stars and planets. A collection made exclusively in 18k Gold, these designs represent eclipses of the Sun in an elegant, unforgettable way.

TANE is proud to be the first-ever Latin American brand named Officially Certified Member of the Responsible Jewelry Council. TANE operates with ethical, social and environmental responsibility, leading change and building trust.