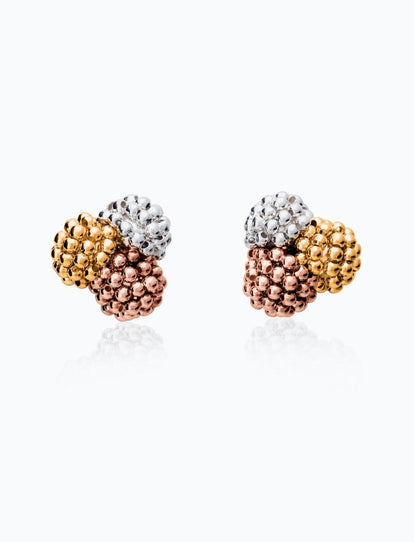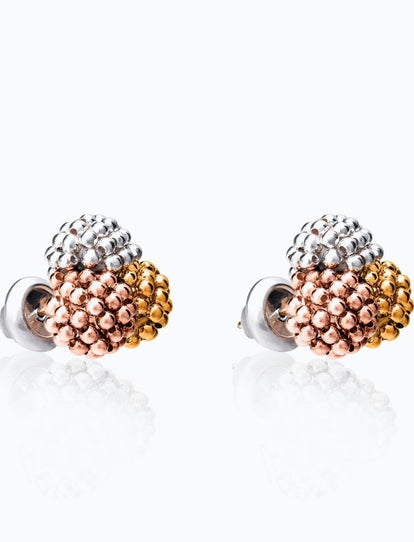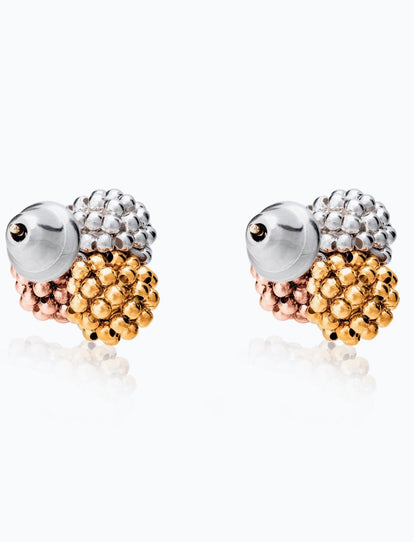 | | |
| --- | --- |
| Dimensions | 0.59" in diameter |
| Metal | Sterling silver and 23 karat yellow and rose vermeil |
| | |
Inspired by the chaquira weaving technique, these delicate earrings are handmade in sterling silver.

In pre-Hispanic Mexico, small jade, turquoise, and slate beads were knotted and set, making way for the artisan tradition that the chaquira uses today to make masterpieces. In this elegant collection, TANE produces fine silver and gold beads that, hand-knotted, elevate and venerate this popular art.

TANE is proud to be the first-ever Latin American brand named Officially Certified Member of the Responsible Jewelry Council. TANE operates with ethical, social and environmental responsibility, leading change and building trust.
Not available
We will send you an email once the product is available. Your email address will not be shared with anyone else.