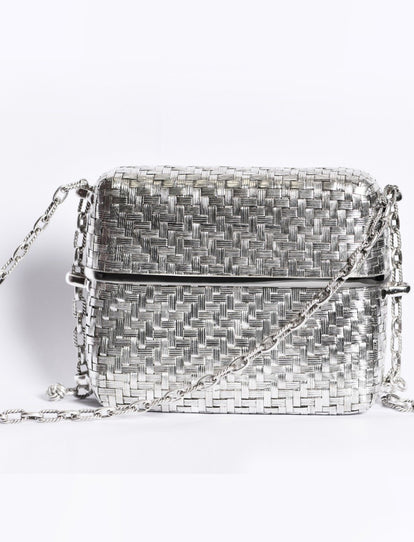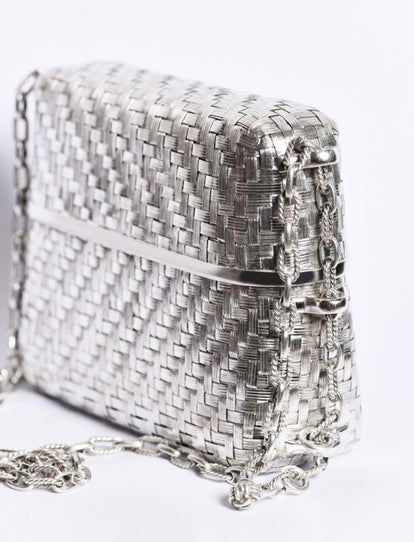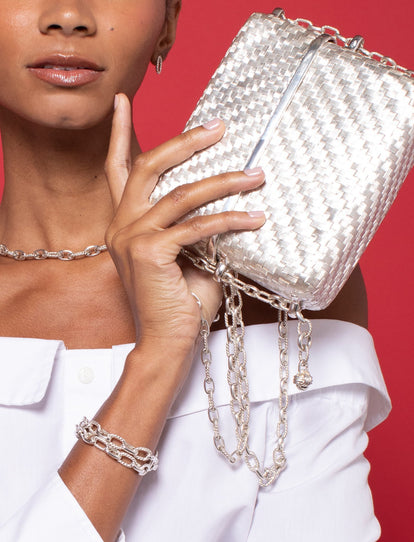 The Biora Bag, is inspired by TANE's iconic silver Chiquihuite. Both pieces are completely handmade from silver strips that after being elongated and prepared, are woven in the same artisanal way as a piece of basketry made of natural fibers. A tribute to the tradition and the hours of work of a typical object of Mexican craftsmanship, elevated by TANE through its interpretation in silver. The Biora Bag has two pieces woven and framed in silver with a chain that unites them, and allows the piece to be carried on the most special days.

TANE is proud to be the first-ever Latin American brand named Officially Certified Member of the Responsible Jewelry Council.

TANE operates with ethical, social and environmental responsibility, leading change and building trust.