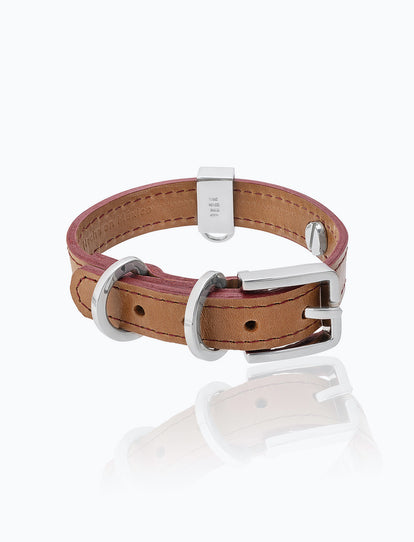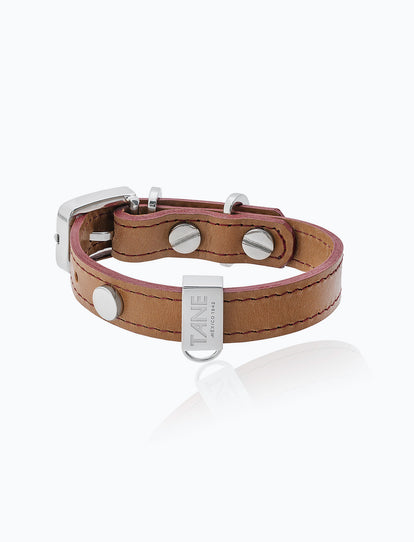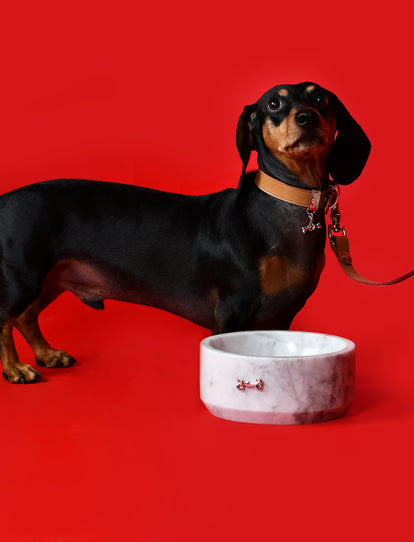 | | |
| --- | --- |
| Dimensions | 0.39" x 0.59" |
| Metal | sterling silver |
| Code |  03110200093 |
| | |
Pet collar made in brown leather with nickel plated brass fittings and plate details made in sterling silver.

Our pets are important and beloved family members and we know it. The pet collection has the identity of TANE within its knots, interpreted by various figures. The collection is complemented with accessories for owners that symbolize the union we all have with our little best friends.

TANE is proud to be the first-ever Latin American brand named Officially Certified Member of the Responsible Jewelry Council.

TANE operates with ethical, social and environmental responsibility, leading change and building trust.
Not available
We will send you an email once the product is available. Your email address will not be shared with anyone else.