Limited Edition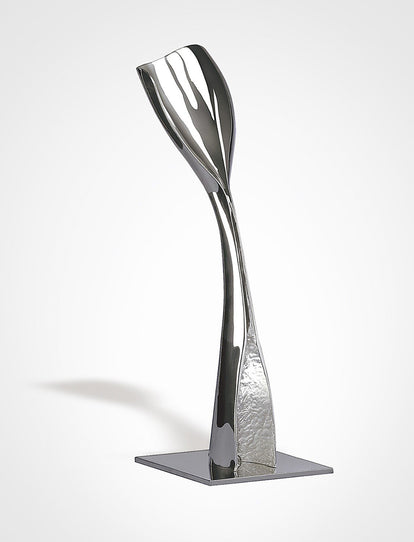 The stylized lines of Alcatraz III show sculpture as an explosion of spatial possibilities, a constant premise in Domenge's work.  Master Hendrix's interest in the observation of light and nature, its materials, fragments and surfaces are materialized in silver through Linterna Mágica.  Alcatraz is a work of Object Art by TANE and Yvonne Domenge, who was born in Mexico City in 1946 and studied art in Mexico, Montreal and Washington D.C., specializing in sculpture. Her work has been presented individually in Mexico City and in the interior of the country. She has participated in collective events nationally and internationally, in places such as: Puerto Rico, New York, Miami, Ghent, Bratislava and Bardonecchia. She has worked with diverse materials ranging from stone, bronze, and wood to ice and resins. In April 2011, she became the first Mexican to participate with some of her sculptures in the Millennium Park in Chicago, USA, in an exhibition that was to last two years. Among the selected works were: Tabachin Ribbon, Coral Sphere, Wind Waves and Tree of Life. For its construction and transfer to Chicago, the expenses were covered by Millennium Park itself and the National Council for Culture and the Arts. After the end of the exhibition, the works would be transferred to different contemporary art museums in that city.

TANE is proud to be the first-ever Latin American brand named Officially Certified Member of the Responsible Jewelry Council.

TANE operates with ethical, social and environmental responsibility, leading change and building trust.
Not available
We will send you an email once the product is available. Your email address will not be shared with anyone else.