TANE and Casa Dragones join forces to create THE SAN MIGUEL DE ALLENDE EDITION.
For this special edition, TANE designs a commemorative trunk to bring together the best of both houses: the brilliance of silver and the exceptional tequila of Casa Dragones Joven, crafted in sterling silver by the finest master craftsmen & women in the country, paying tribute to LA CASA DRAGONES in San Miguel de Allende, the home of the tequila that bears its name. It contains a sterling silver stopper and bottle base with 23k yellow gold vermeil details, a sterling silver tray, plus four sterling silver and American walnut cup holders, four sterling silver glass identifiers with 23k yellow gold vermeil details alluding to LA CASA DRAGONES, four Riedel Overture tequila glasses and one bottle of Casa Dragones Joven Tequila (750 ml).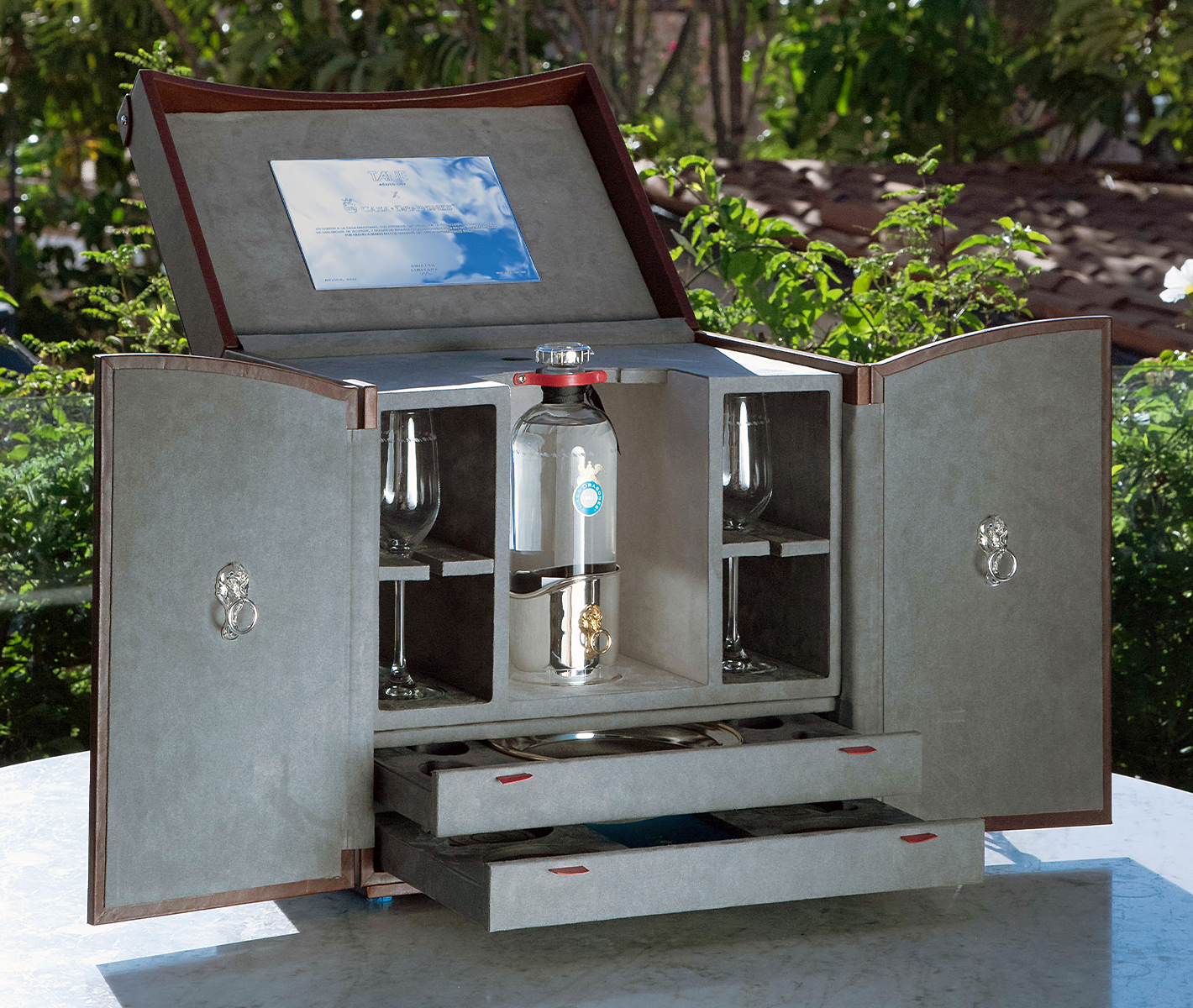 The ultimate example of the excellence of Mexican craftsmanship.
The trunk made of vintage leather with decorative straps in brown — a tone representative of the Dragones saddles that gives it a touch of classic elegance — is complemented by two curved main doors alluding to the arch at the entrance of LA CASA DRAGONES. To make this edition and the experience even more special, this year the TANE x CASA DRAGONES set comes with six additional bottles of Casa Dragones Joven (6 x 750ml).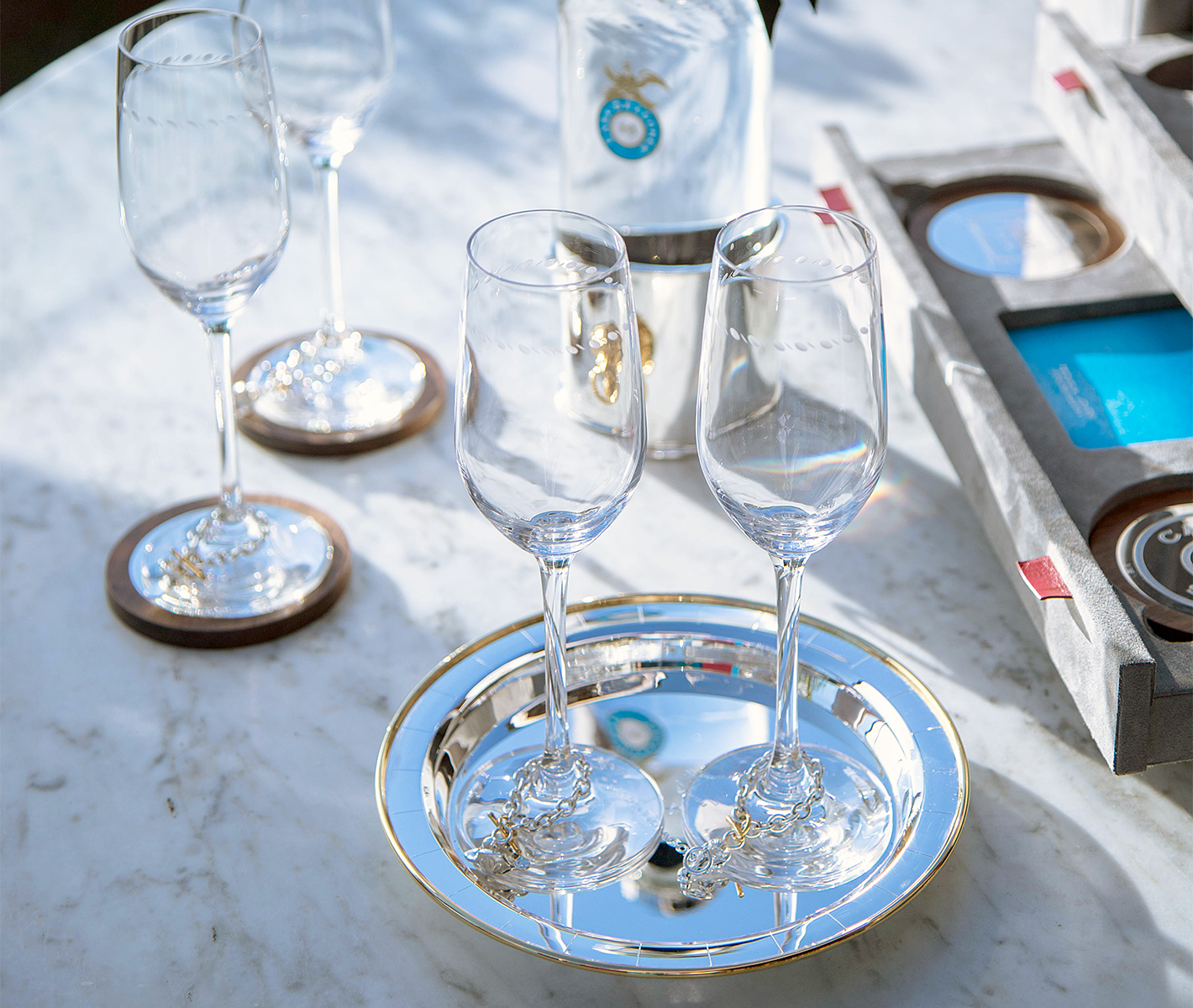 This exclusive edition is limited and numbered to 16 units.