The excellence of Mexican craftsmanship, the 80th anniversary of TANE Mexico 1942 and a new expression of Casa Dragones were meant to be celebrated.
Introducing TANE x CASA DRAGONES — THE CELEBRATION EDITION: the latest iteration of a collaboration that expresses the best of the two great Mexican luxury houses.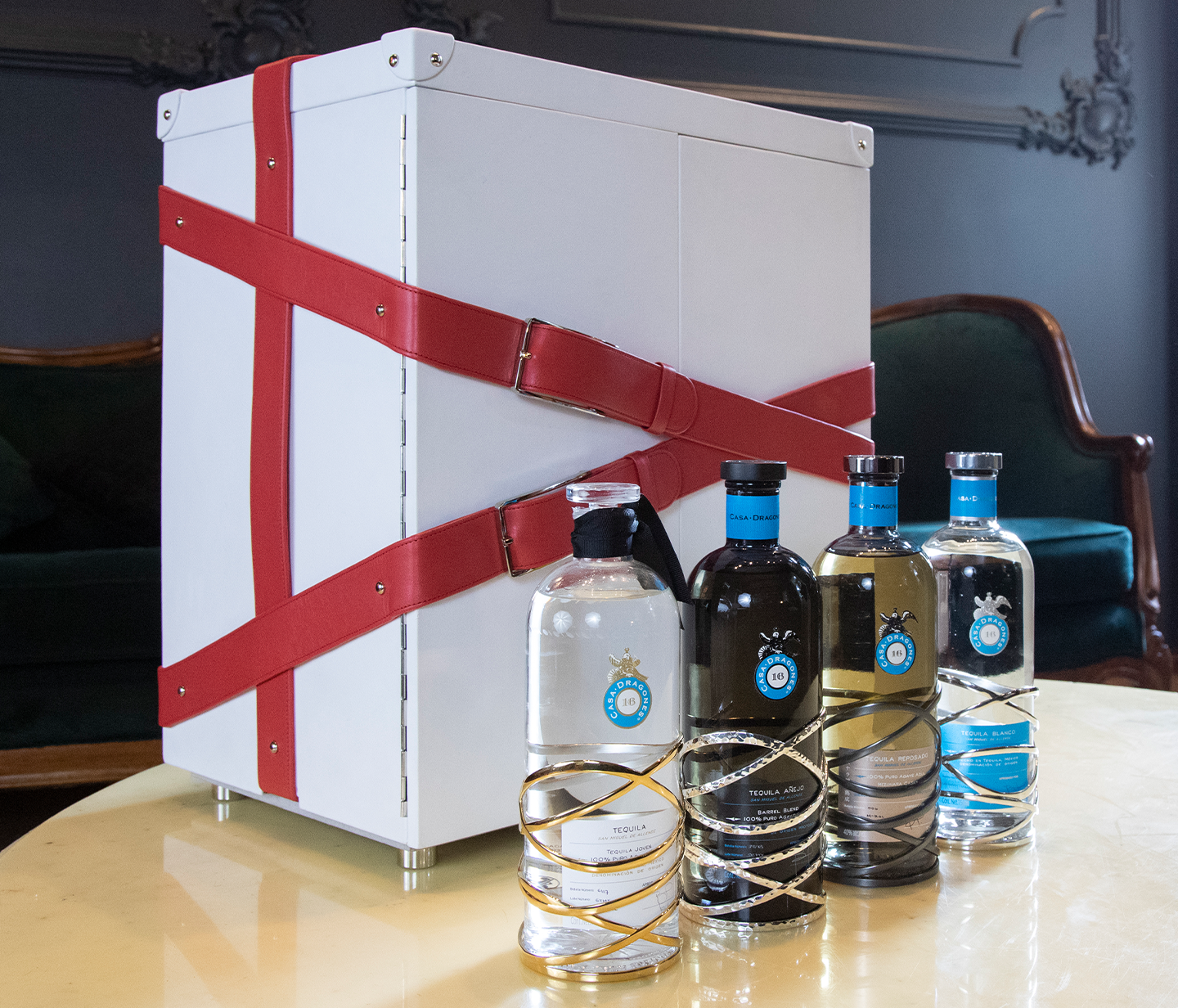 Each set contains four bottle bases crafted in sterling silver with finishes that represent TANE's heritage: hand-polished, 23 karat yellow gold vermeil, black oxide and martelé.
The bases are custom made to each hold the four Casa Dragones expressions: Casa Dragones Joven, Casa Dragones Añejo, Casa Dragones Blanco, and the latest version of Casa Dragones that is about to be revealed to the world.