Rivero González and TANE, two great Mexican firms recognized for their excellence and artisan processes, unite for the first time in history to present a collectible piece that contains the best of both houses.
Inside, it contains a bottle of Rivero González 2016 wine, a set of two 23 cm. Zalto glasses made of blown glass, an oak wood and silver .925 top spin, two glass identifiers with corkscrew and grape cluster motifs, both made of silver .925, an oak wood and silver .925 tray containing a bag of Rivero González pecans.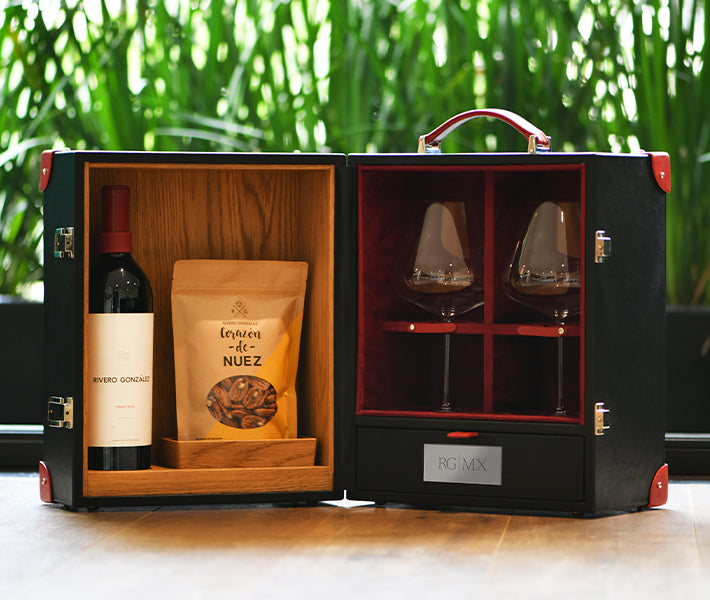 In a limited and numbered edition of 125 pieces, this black leather travel case with suede interior in TANE's iconic red is enriched with .925 silver elements.
The mastery and dedication of each of the master goldsmiths who participated in the development of this special edition in the handling of silver, have earned TANE an immovable place in the heart and emotions of those who own one of its pieces.