Following the incredible success of the original limited edition set, we created the sequel: TANE x Casa Dragones — The Vintage Edition.
This new version was presented in a limited and serialized production of only 16 sets. It is inspired by TANE's beige suede vintage packaging material, paired with TANE's red and Casa Dragones blue accents.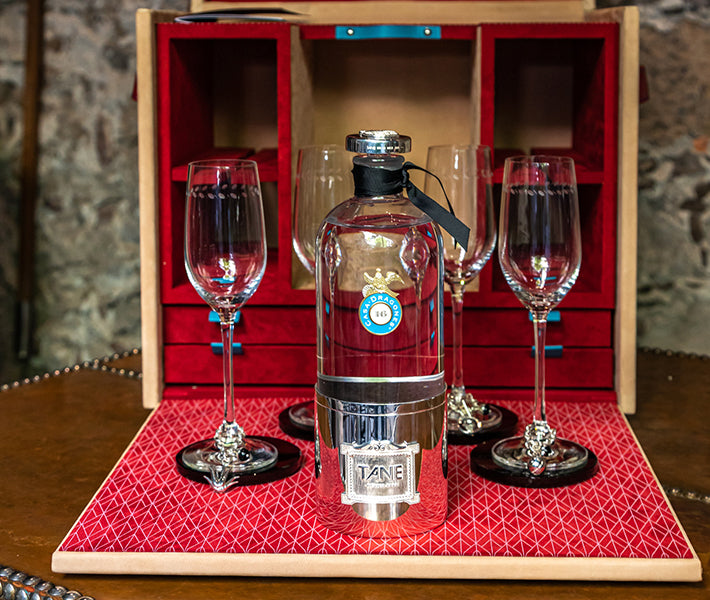 All the silver elements in this set were handmade in TANE's workshops, by the brand's master craftsmen and women.
The collaboration proposes the unique and exclusive merger of two Mexican companies into a single limited-edition set, created by the hands of the most prestigious artisans in the country. This was a limited and numbered edition of 16 sets, released in 2019, of which all have been sold. Stay tuned for our exciting new TANE x limited editions! 
For more information contact: concierge@tane.com