Tequila Casa Dragones and TANE, two brands that have been in charge of protecting Mexico's artisanal manufacturing processes, present their new collaboration: an exclusive travel trunk, reflecting the tremendous expertise of both houses, in tequila and .925 silver production respectively.
The sets contain a bottle of Casa Dragones Joven Tequila, four Riedel cups, a .925 silver tray, a base of the same material for the bottle, a glass stopper with a silver finish, .925 silver cup identifiers with motifs related to the agave and the iconographies of both brands, as well as cup holders made of obsidian with .925 silver centers.
Each step in the making of Casa Dragones Joven was designed to create a tequila so smooth that it will allow itself to be discovered, little by little, as it is savored.
The result of the work of our Master Tequilero is a 100% Blue Agave Tequila, a master blend of blanco tequila and extra aged tequila, rested in new American oak barrels for five years. This was a limited and numbered edition of 16 units, released in 2019 and is currently sold out.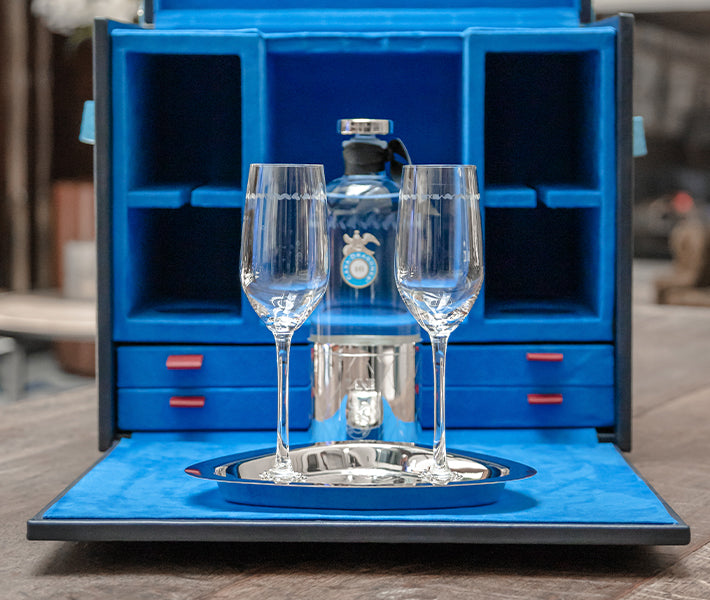 For more information contact: concierge@tane.com