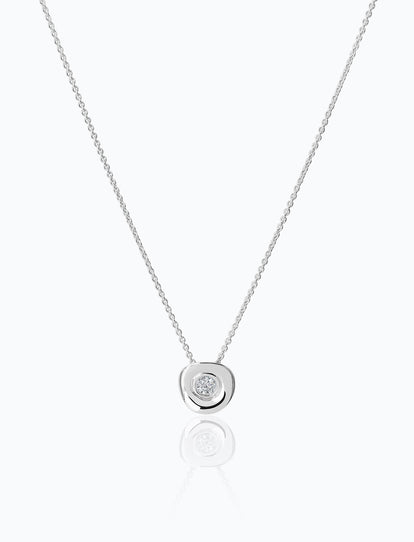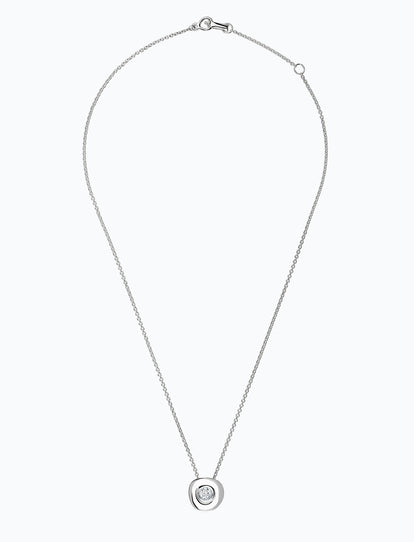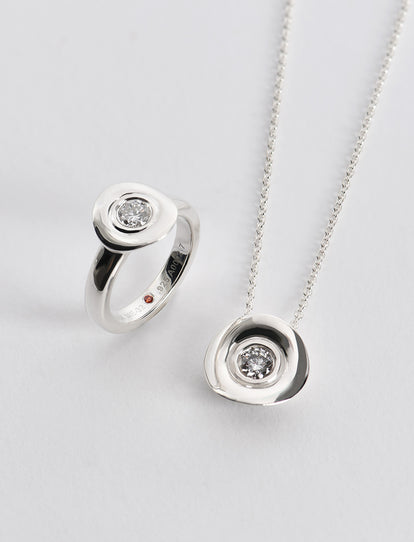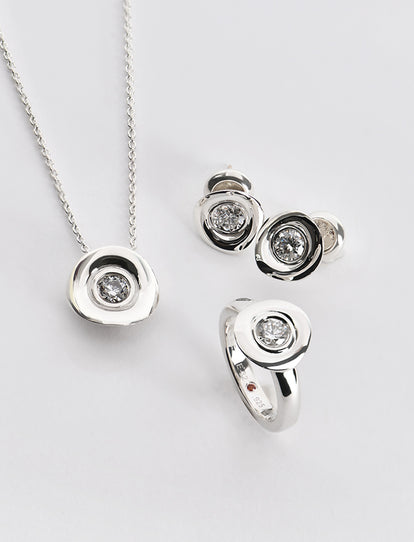 | | |
| --- | --- |
| Material | Sterling silver with lab-grown diamonds,  0.515 carats |
| Dimensiones |  0.59" in diameter with a 15.7" long chain, extensible to 16.9" |
| | |
The Volcan Diamond Pendant is made by TANE in sterling silver with 2 round-cut lab-grown diamonds and a total weight of 0.515 carats. Its geometric figure, inspired by the volumes and shapes of the imposing volcanoes, draws the silhouette of a ring that frames each diamond to highlight its brilliance and purity pending from a silver chain.

Each piece set with TANE diamonds is identified by the exclusive red diamond mounted on the back, a signature of the goldsmith.Handmade in Mexico.Note that the carat weight, number of stones and dimensions of the product vary depending on the size of each piece. For more information contact us.