Limited Edition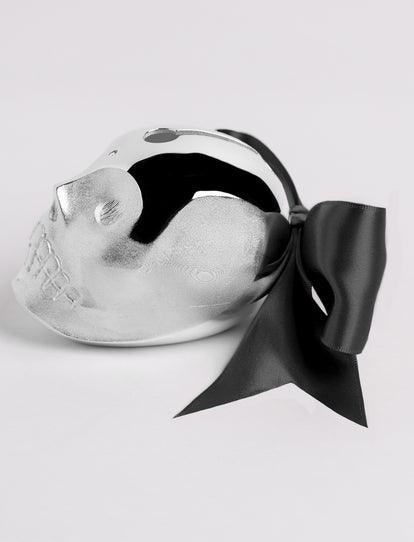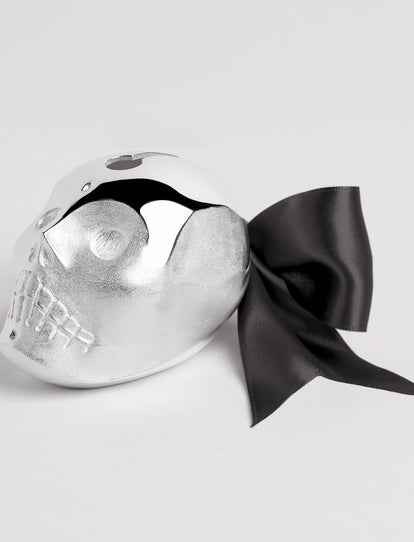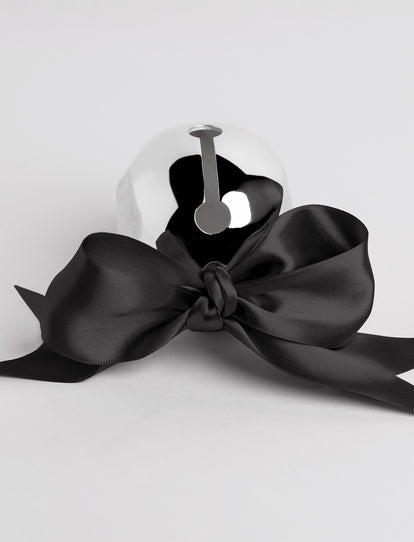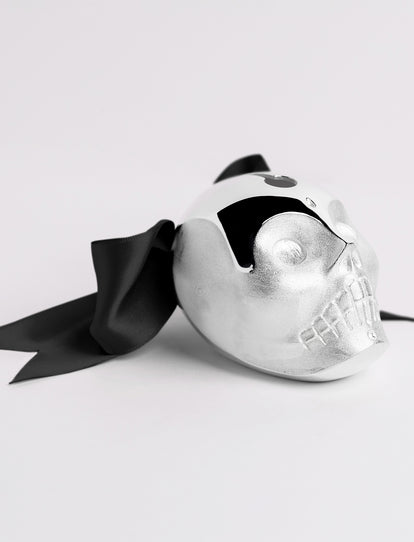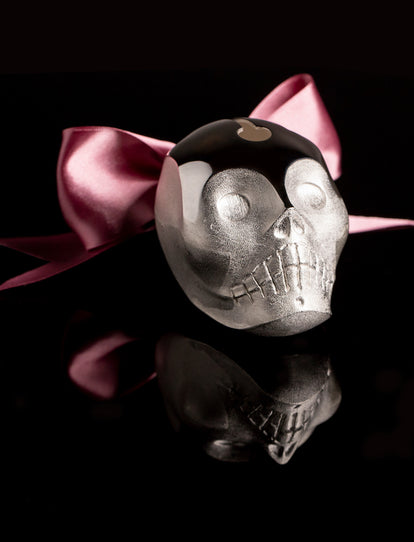 Memento Mori by Cascabel is the union between one of the most important pre-Hispanic rituals, the celebration of death, and the memento mori, which as an artistic manifestation functions as a reminder, in this case an audio one, of human mortality and hope.

Using the artist's own original model, the mold that gives life to the series was made in silver. Each piece is elaborated in TANE's workshops, cast in .925 silver and finished with the textures and materials that are the artist's will, who transmitted every detail of his vision to TANE's master goldsmiths, working hand in hand. For its elaboration, the piece is formed and united generating an empty volume, which houses a silver sphere that generates the sound of the rattle, this sphere is also handmade in the workshops of TANE.

Javier Marín is a Mexican artist (Uruapan, Michoacán. 1962) with an active career that exceeds thirty years. He has exhibited individually on more than ninety occasions and has participated in more than two hundred group shows in Mexico, the United States and Canada, as well as in several countries in Central and South America, Asia and Europe. Javier Marín's work revolves around the integral human being, using the analysis of the creative process from the construction and deconstruction of three-dimensional forms.

Javier Marin has given back to man the highest dignity, restoring his strength and greatness, his vitality and light; desires and reasons for living, his shock, his power and also faith in his humanitarian gifts, which although mercilessly beaten, cannot be separated from man, so that he does not find much room among the atrocity or languor in which we have accommodated our shameful refuge and to which we have entrusted our body, our days and our betrayed intimacy.

Javier Marín has not been disappointed by man: he sculpts him with pain, with admiration, with veneration, with a terrible love for his shattering hierarchy, full of deep sap, of compassion and nobility, of fire and humanity.

- Santiago Mutis D.

Memento mori is a Latin phrase that recalls human mortality. It is often used to identify a frequent theme, or topic, in art and literature that deals with the transience of life. It has its origin in a peculiar custom of Ancient Rome.

TANE is proud to be the first-ever Latin American brand named Officially Certified Member of the Responsible Jewelry Council.

TANE operates with ethical, social and environmental responsibility, leading change and building trust.
Not available
We will send you an email once the product is available. Your email address will not be shared with anyone else.